MAP "Changed How We Do Church"
The Mission Assessment Profile (MAP) offered through the Synod's Forward Together in Faith campaign "changed the way we do church here at University Lutheran," says Pastor Fritz Fowler.
Scroll down to watch video
University Lutheran, the campus ministry serving Drexel University and the University of Pennsylvania, was asked to participate shortly after Fowler was called as its full-time pastor.
"It seemed like a great opportunity to get feedback from the congregation, and especially college students," said Kyle Schwirian, a Drexel student and council member.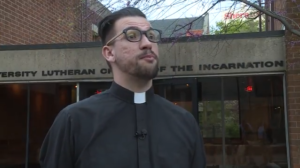 "We've all seen the latest and greatest new program to come out," said Council President Bruce McCullough, "so I had a little healthy skepticism."
But the process exceeded expectations. Responses to the survey came from more people that the average weekly attendance, "so we had phenomenal statistical data that the council was able to interpret with a consultant from Kairos [and Associates]," Fowler said.
"We started to dream about what University Lutheran could look like in six months, in a year, in five years, in ten years."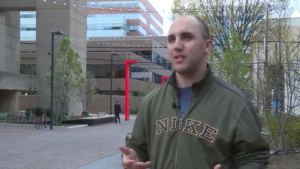 Ideas started flowing and new conversations started happening. The church council was so excited it started holding visioning sessions in place of regular business at every other meeting. The Synod also provided a Navigator to help the leadership digest the survey results and begin to make action plans.
The council learned that members thought University Lutheran is "an innovative church, reaching out and being relevant in today's culture," Schwirin said.
"One of the things that surprised me after hearing the interpretation is that people at University Lutheran are looking to take risks," Fowler said. "Over 50 percent of the people identified that they think some changes need to happen, and they need to happen in the next six months."
The council has been working on a mission plan since the assessment, and planned to engage the congregation in a visioning retreat this fall.
"I think if you're willing to take an honest look and are interested in having the congregation develop and understand itself, the MAP process is an excellent way to do it," McCullough said.